Windows deleted photo recovery
When the photos shot with digital cameras up to a certain amount, users would like to transfer them to computers to release storage space in digital camera. But it should be noticed that photo loss problems may take place after photos are transferred into Windows. Some users may not take it seriously. They think photo loss problems can be precluded if anti-virus software is installed to the computer, for they think the problems are attributed to viruses only. But the fact is not like that. According to a report from a security institute, photos lost due to viruses are far less than those deleted by accident. Therefore, users' accidental deletion is the main culprit for photo loss problems in Windows. And we are supposed to find a way to perform Windows deleted photo recovery. Having no professional data recovery knowledge, Windows users can choose professional Windows photo recovery software of simple operations and comprehensive functions. And free Windows data recovery software can be downloaded from http://www.photo-recovery.biz, with which users can recover deleted photos easily.

How to recover deleted photos on Windows?
Before recovering deleted photos on Windows, please download the free data recovery software to the computer. After that, launch it, and we'll see the following interface.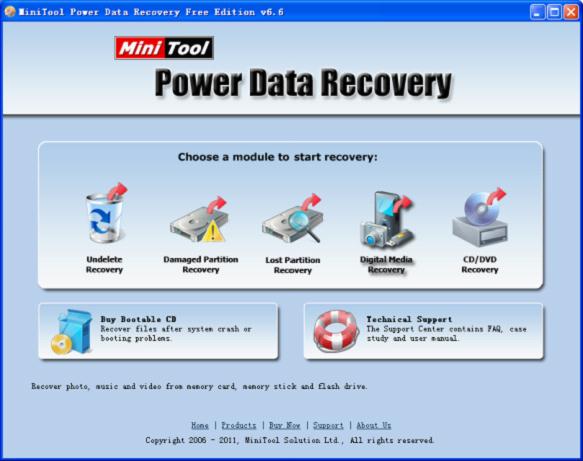 The above is the starting interface of the free Windows photo recovery software. And "Digital Media Recovery" module should be used to recover deleted photos from Windows. Click the module and the following interface will be shown.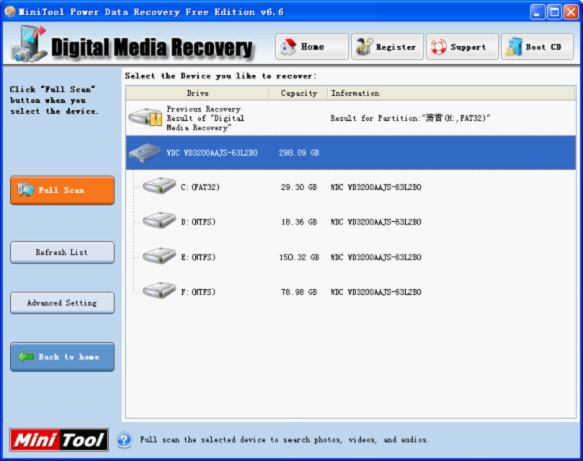 We can see all disk partitions in the computer. If you don't know which partition the deleted photos were stored in, select the entire disk and click '"Full Scan" to scan the disk. After this process is finished, the following interface will be shown.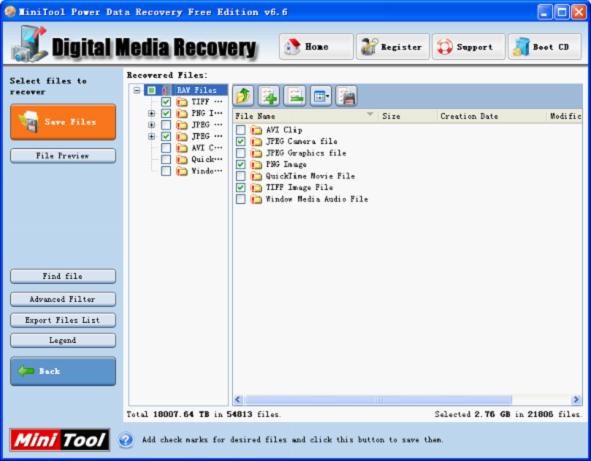 This is photo recovery interface of the Windows photo recovery software. Check the deleted photos we are going to recover and click "Save Files" to store them to a safe location according to software prompts. After that, Windows deleted photo recovery is finished successfully.
Don't saving photo recovery software or recover photos to partition suffering photo loss.
If free edition fails your photo recovery demand, advanced licenses are available.